Hello friends,
Recently my roblox account has been hacked and I really need your help, I found the email which my account had been changed to on a scam site called freeaccounts. fun. PLEASE help me get this site taken down, IF you receive any information from me on roblox IT IS NOT ME. Do not open ANYTHING SENT BY MY ACCOUNT, I WILL GET MY ACCOUNT BACK BUT UNTIL THEN BE CAREFUL.
UPDATE: I GOT MY ACCOUNT BACK AND AM GOING TO PERSONALLY FIGHT THE INDIVIDUALS RESPONSIBLE
HERES HOW YOU CAN PROTECT YOUR ACCOUNT:
1) Change your password every 6-12 months: hackers can have your password but not reveal themselves for a long period of time, change frequently to avoid.
2) Do not visit botted or heavily downvoted games, there is usually a reason for this.
3) Add a phone number to your account for double verification
4) turn two-step verification on: roblox will send you all your login activity
5) Turn on account PIN: so if someone gets access to your account they may not have access to your settings.
6) Always do a secure sign out when logging off!
These features can be found in the settings menu>security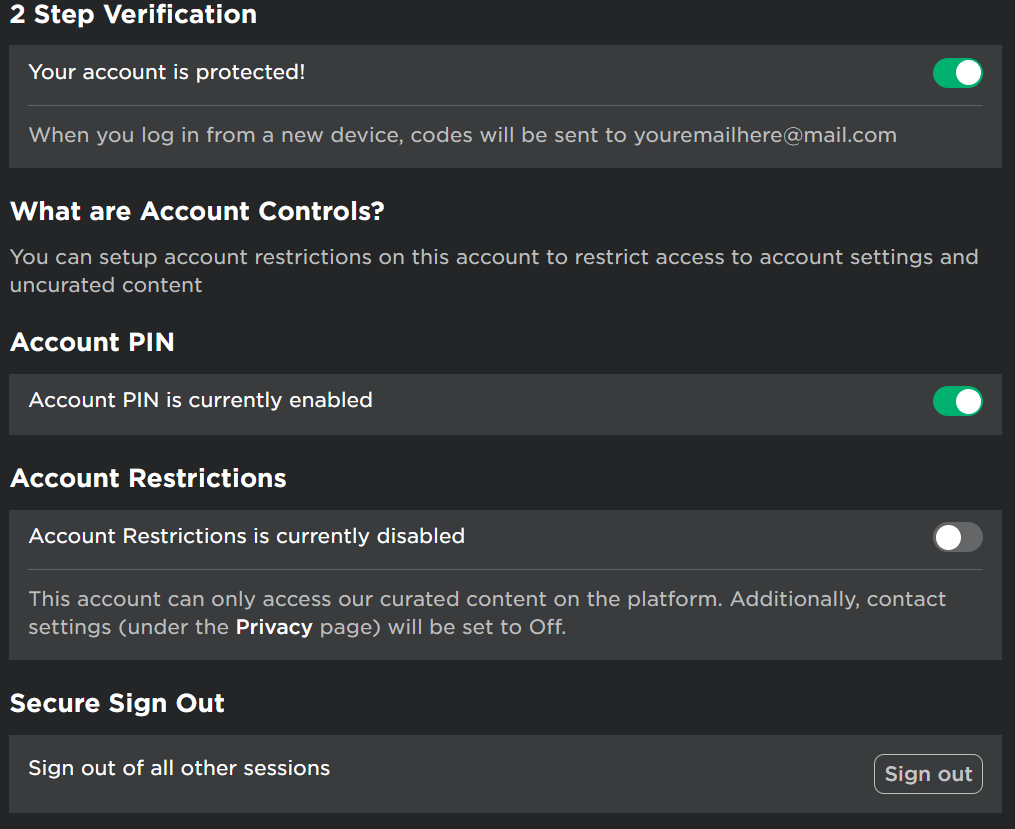 STAY SAFE