Rats United is a Roblox group founded and owned by Powie616 created on April 11, 2020. They have currently have 1,226,435 members and has both increasing popularity and unpopularity as of February 13, 2021.
About
Rats United is a ROBLOX group dedicated to an animal called the rat. They have been shown to hate cats and debuted in ROBLOX RATS., where Albert visited their game 🧀Home🧀. The group is currently owned by Powie616 through his alternate account RatsUnited_Holder. Albert has also conducted a raid with the group in ROBLOX RAT RAID....
Description
Rats United is a group where the "rats" of Robloxia will come together to "be one" and worship their Rat God and King. Their main enemy is Kitties United.
Hierarchy
There are 13 levels in their hierarchy. This is the list:
Rat: The most common rank
Soldier: The army force of the rats
Bot: This rank is only for the group bot.
Master: This rank only applies to 11 people
Rat Dev: This only applies to the developers
Honored Rats: This only applies to Mrflimflam, Jokerkid5898, Jayingee, and Glitch
Sheriff: This only applies to C0WBUCK
Commander: This only applies to TwigNRock
Chef: This rank is currently empty
Princess: This only applies to Starpillow27, the rat princess
Judge: This only applies to Joerified, the rat judge
King: This only applies to Powie616
Holder: This only applies to RatsUnited_Holder
Games
List of appearances
ROBLOX RATS.
ROBLOX RAT RAID...
ROBLOX RAT BORDER
Affiliates
Allies (current)
Kaden Fumblebottom (group)
Commander Rat's Army
Cowbuck's Wild West
Judge's Courthouse
Allies (former)
Gordon Ratsey's Kitchen (owned by the 1st chef, 0_Ratsey)
Chef's Restaurant (owned by the 2nd chef, 1addo)
Priest's Church (owned by 0_Priest)
Rat Police Department (during April 2020)
Enemies
Kitties United!
Foxes United!!!!!
Trivia
With its increasing popularity, some Roblox groups have started to use their dislike of the group to increase their own popularity with advertisements involving slogans such as "Stop the Rats".
Gallery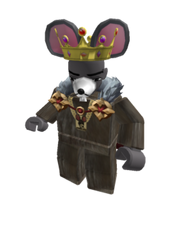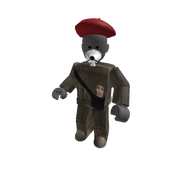 External links